This year, the University of Defence and the Air Force Department became the chairman of the European Air Force Academies (EUAFA). On April 19-20, 2023, a meeting of the EUAFA working group is taking place on the premises of the University of Defence with the participation of representatives of 10 other universities or academies.
The association was established in 1993 based on the decision of the Conference of European Air Chief Conference (EURAC) with the main objective of finding new methods of study and co-operation among European Air Forces, within and out of NATO and the European Union. The Czech Republic has historically hosted Deans´ Meetings under the patronage of EUAFA in 2010 and 2011.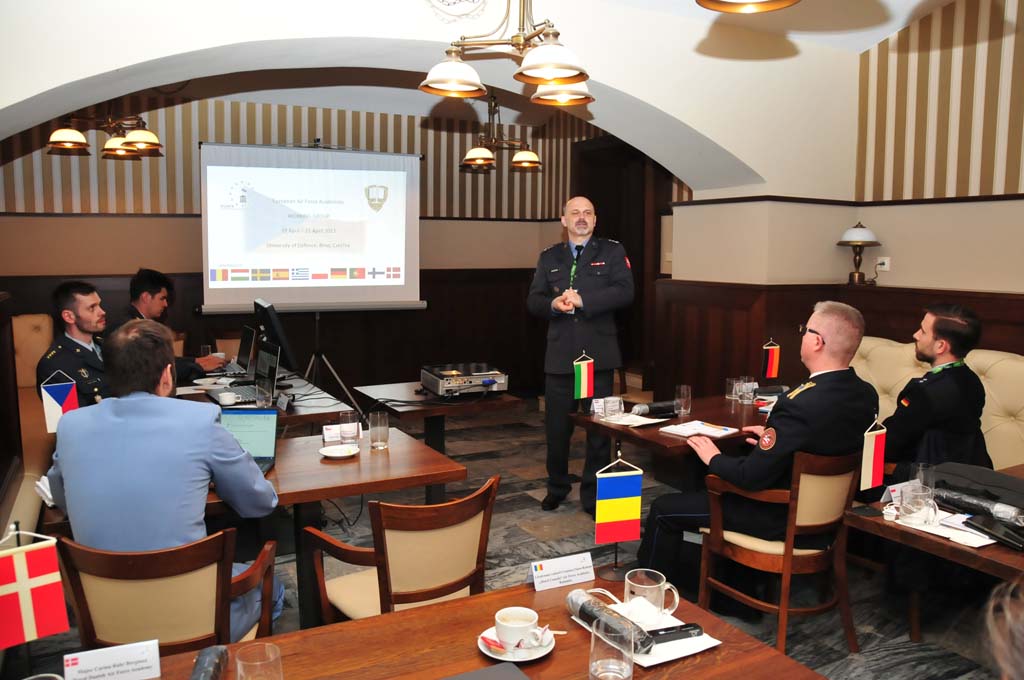 The purpose of EUAFA is to share information in the field of education and training of aviation personnel and also to create opportunities for international exchange programs.
The results of the working group meeting will be followed by the EUAFA Commanders´ Conference, which will take place on June 28-30, 2023 in Brno.
It is a great pleasure that the representative of Finland, a recent member of NATO, also participated in the meeting.
"I had the pleasure of attending EUAFA working group meeting in beautiful Brno. This was the first EUAFA meeting for me, and to be honest I didn't know what to expect. I soon found out that every attendee is a true professional and a nice person, imagine that. The discussions were inspiring, it was a relief to find out that most nations struggle with similar problems regarding recruitment etc.
On behalf of the Finnish Air Force I thank our hosts for arranging this fruitful event and look forward to attending the CC meeting next June."
Major Harri Niemi
Deputy commander of Education and training Centre
Finnish Air Force Academy
Authors: col. Miloslav BAUER, cpt. Ondřej MACH