At the turn of August and September, my colleagues and I participated in a two-week course of basic procedures for air traffic controllers. This course took place in a modern equipped simulation center at AOS gen. M. R. Štefánik in Liptovský Mikuláš.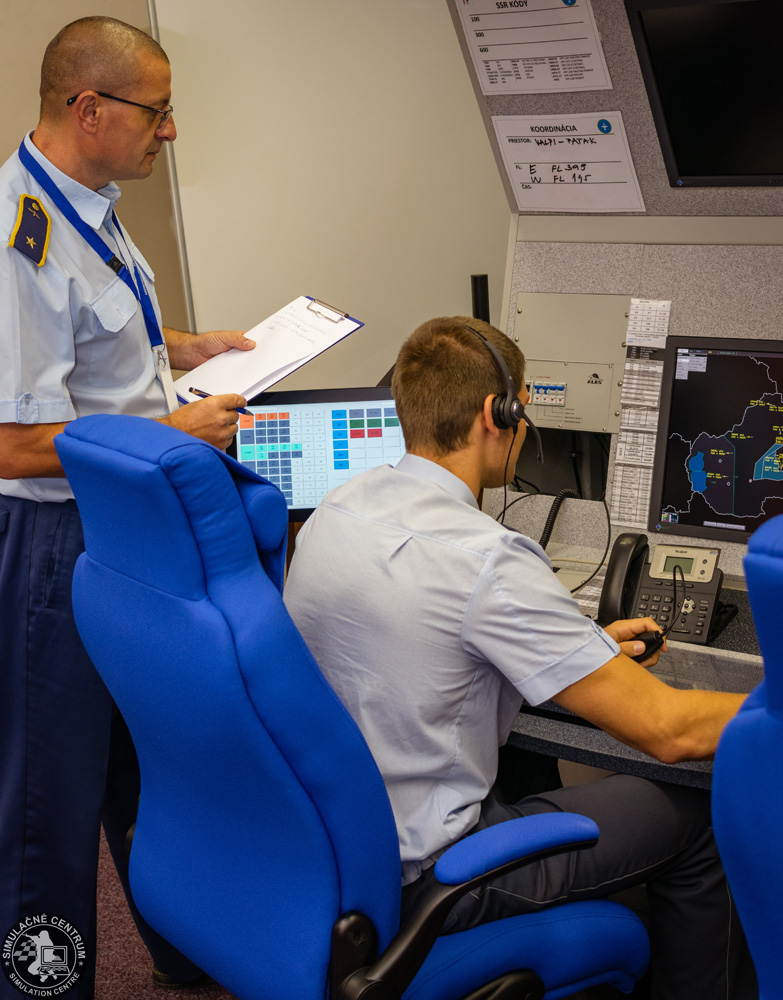 In the introductory lecture, we were introduced to the airspace and procedures that we later applied during the simulation exercises. Each exercise was preceded by theoretical preparation, which prepared us for possible scenarios in a practical exercise. Our instructors were experienced former air traffic controllers from Slovak bases, who after each exercise did a debriefing in which they summarized the biggest shortcomings and advised what to improve next. Practical exercises took place at the TWR, ACC, APP and PAR stations. During the simulation, we were able to use in practice the knowledge of phraseology and flight procedures that we learned during our studies at UO, as well as knowledge from professional internships at air bases. The course ended with a ceremony by handing over certificates and souvenirs.
Participating in the course has been a very valuable source of practical experience for us and we are already looking forward to returning to the Simulation Centre at the beginning of next year.
Author: Jan Vlasák